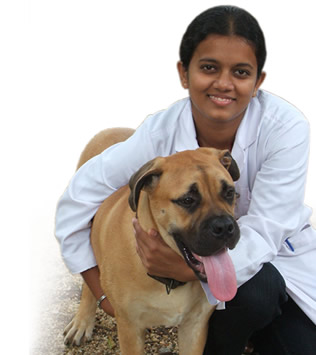 The Sri Lanka Veterinary Association (SLVA) is the professional body serving and representing the interests of the veterinary profession in Sri Lanka with more than 1000 members. SLVA, established in 1940, is incorporated under the Sri Lanka Companies Act No.07 of 2007. The association is committed to excellence within the profession and works towards the enhancement of the quality of the profession and to the well-being of animals. It promotes public awareness of the contribution of animals and veterinarians to Sri Lankan society. The SLVA looks forward to serving veterinarians of Sri Lanka for years to come.


Vision
To represent the veterinary profession in Sri Lanka in furthering its objectives and aspirations in technical, socio-economical and policy aspects of veterinary medicine and animal sciences at regional, national and international levels.


Mission
To provide a national forum for all members of the veterinary profession in Sri Lanka to meet, discuss the various issues of importance to the profession, reach consensus and launch programmes for their fulfillment. This includes promoting their rights and encouraging the highest professional standards of competence, education, ethics and services in order to advance animal health, animal productivity, veterinary public health, aquaculture, animal welfare, conservation of wildlife and biodiversity, environmental protection and sustainability, and veterinary support during disasters and emergencies so as to improve the quality of life of the human and animal populations in Sri Lanka.

73rd Executive Committee
The President
Dr. P. Erandika Gunawardena
President Elect
Dr. M. A. S. Mallawa Arachchi
Vise President
Dr. Janaka Amarakoon
Vise President
Dr. D. A. Satharasinghe
Secretary
Dr. G. Sugath Pemachandra
Treasurer
Dr. W. A. D. N. Wickramasinghe
Asst. Secretary
Dr. W. A. D. C. H.Wickramasinghe
Asst. Secretary
Dr. W. M. W. Sanjaya Wasala
Asst. Treasurer
Dr. M. D. Najith Premalal
Members

Prof. C.N.R.A. Alles

Dr. S. Tharanga Thoradeniya

Dr. Kaundika S. Wanigasundara

Dr. R. A. J. U. Marapana

Dr. H. C. Kannangara

Dr. J. Y. C. Dharmasuriya

Dr. D. D. N. de Silva (Ex- President)

Dr. K.G.J.S. Disnaka (Ex-Secretary)

Dr. Janaka Amarakoon (Ex-Treasurer)
History
Read about the history of SLVA
Read about the history of the veterinary profession in Sri Lanka
Read about the history of veterinary education in Sri Lanka
Affiliations
Organizations of Professional Associations of Sri Lanka
Commonwealth Veterinary Association
Federation of Asian Veterinary Associations